Managed to get to Cayo Coco Cuba but with the first 4 days with rain on and off the sea clarity was not that good for sight flyfishing.
So using the spinning rod managed this tuna(yellow fin ?) off the beach.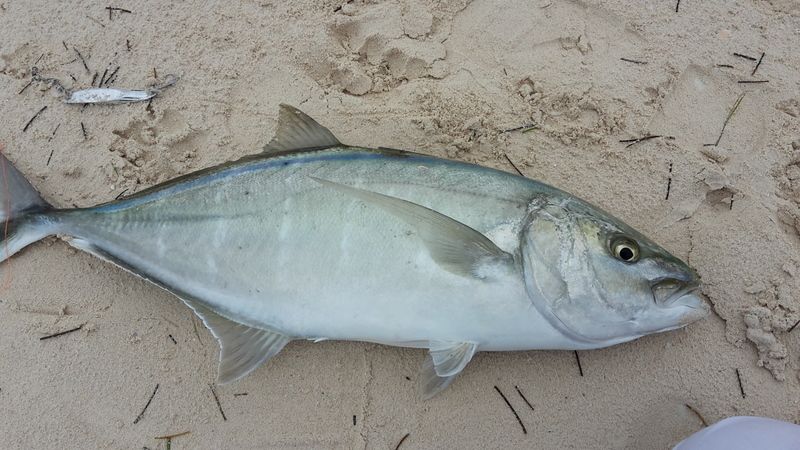 Put up a great fight to.
Fish was caught to the right of the beach not far from the Melia Hotel.
Carried on up the beach a bit further and put on a big popper lure and after a few casts a big fish came out of the deep water at speed tailing the lure but as it came across the clean sand turned away
The fish made another go at it again as I repeated the cast but the same happened again.
Following day was back out again in the same area and moved another fish as this was even bigger as the dark shadow moved in on the popper but again turned away as it came across the clean shallow water.
Unable to say what they were but assumed a good tuna,tarpon.
Both fish were deep in the body.
Sewinfly...........